BLOG HOP COMING! Read about it here!
BLOG HOP COMING! Read about it here!
Skipping Stones Design is GEARING UP for their first BLOG HOP and BELIEVE ME you are NOT going to want to miss this!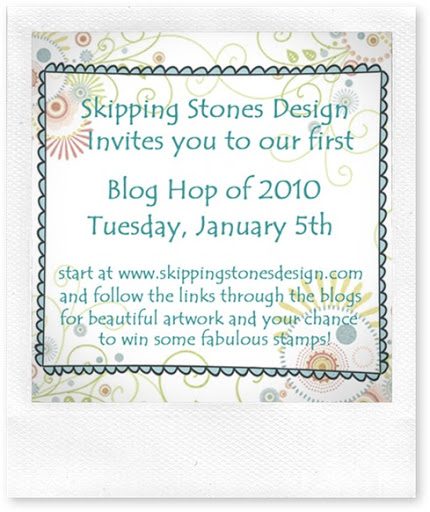 Along the way, the Skipping Stones Design Team (aka the Stamp Tramps) will have blog candy for you to enter.  As an added bonus, there will also be 4 stamp sets (new stamp sets not yet released) will be hidden along the hop, but we're not telling you where so be sure to leave some love as you hop!!!
Make sure you leave comments on EVERY post so you have a chance to win!!
The winners will be announced on Friday January 8th at  Skipping Stones Design.
See YOU Tuesday!
PS… deadline for entering my Cupcake Cutie stamp giveaway is tomorrow at midnight… which I guess is Tueday @ midnight. LOL!