{Early} Thought For Thursday – A Single Lovely Action
{Early} Thought For Thursday – A Single Lovely Action
Today I am grateful for the kindness of strangers.
Last fall, my sister and brother in law moved from a dinky town in Illinois to a larger town in Iowa and bought this older home… They've since been remodeling and trying to update it and improve it to make it comfortable to live in. Along the way they have found one problem after another and have sunk so much more cash into it than they'd planned on & now they are expecting baby #3. Just a couple of weeks ago the furnace went kaplooey… another thing added to the pile of woes and worries. Money has been tighter than normal & they've been avoiding spending on extra things like going out, etc.
Last week she was a recipient of a Single Lovely Action (aka Random Act of Kindness). She said that she was out running errands with the 2.5 yr old b/g twins and everyone was tired & hungry so she decided to stop at McDonald's and get kids meals and dollar menu items to hold them over until they finished their errands and got home. Anyway.. when she pulled up to the pay window the attendant informed her that the car in front of her had paid for their meals. My sister said that was the coolest surprise that someone would just randomly pay for someone.
A SIMPLE Single Lovely Action that made someone else's day! How cool is that? It was awesome to hear and we talked about the Pay it Forward concept… She told me how it really got her thinking about what little things they could do to brighten someone's day.
What Single Lovely Action can you do this week to lighten a load or brighten someone's day?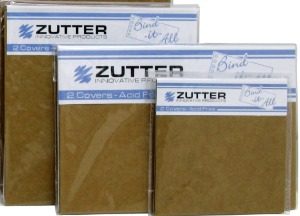 Surprise RAK !!!! To help pay it forward I have one set of 3 pairs of chipboard covers (sizes are 4×4, 4×6 and 6×6) by Zutter Innovative (Bind It All) to give away.
Leave a comment here on this post and commit to performing at least ONE SLA/RAK within the next week. You don't have to tell us what you're going to do… just that you promise to do it 🙂
PS. I'm editing some photos for a fun artwork post and have a couple of really neat things to share in the next couple of weeks! Stay tuned 🙂