Two Takes on Tuesday #2
Two Takes on Tuesday #2
I think Alisha and I have decided to call our little friendly challenge thingie "Two Takes on Tuesday" or something like that. LOL! I will have to get with her on it and make sure we're on the same page…
The challenge this week was:
1.) Take a photo or find a picture of your Composition Inspiration.
2.) Take a photo of find a picture of your Color Inspiration.
3.) Take a photo of your finished card.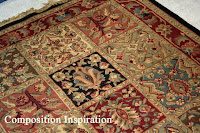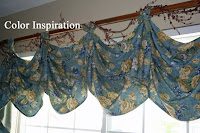 My Composition Inspiration was the area rug in my living room and my Color Inspiration was my living room curtains that I made ages ago. I love the pattern and the color combo. I would never think to put those colors together with the rest of my room, but they work out fabulously and I didn't have to purchase anything.. lol.. ok, not like the story of my curtains really has anything to do with this challenge…. back to the task at hand.
I used my ratty old sewing machine (which I have decided WILL BE REPLACED asap) to stitch down the sanded and roughed up squares of the tattered old blanket/quilt that serves as the background to the card and layered up some pieces of cs that I cut out with my newest toys… SPELLBINDERS DIES (oh my gosh I am IN LOVE with them and bought 4 sets of the "classics"). Voila! Little boy party invitation.
Supplies:
CTMH Lazy Days of Summer Kit
CTMH Lazy Days Stamp Set (retired)
CTMH Inks
CTMH Square vellum tags
CTMH Twill Ribbon
CTMH CardStock
Retarded sewing machine
American Crafts dimensional tabs
Ranger Stickles
Spellbinders Nestabilities Dies – Classic Ovals
Anyway… join us in the challenge if you'd like (and leave a link using tinyurl in the comments on this post!) We'll post a new one next week – it's my turn to choose one and I am still thinking on it….