Happy Hallowinter & Cookies!
Happy Hallowinter & Cookies!
Hello again and Happy Halloween! We have been getting slammed with snow here in the Rockies this week. I think we got roughly 12″ of snow this week. Crazy for October, even at 6,300 ft! Ellie didn't mind so much and the mister worked from home a couple of days. I baked and painted and spent a few days in my jammies.
I love this spooky little haunted house scene! It took a couple of days to sketch out and paint but was so fun!
With all this snow we were craving warm, freshly baked cookies so I dug through my recipe archives for something delicious. These Oatmeal Cranberry White Chocolate Pecan cookies totally hit the spot! I also painted a couple snowy winter scenes in snow globes. There is something magical about a mini scene captured in a snow globe

I used this recipe for the cookies. I did adapt them slightly for our elevation.

https://iambaker.net/chocolate-cranberry-oatmeal-cookies/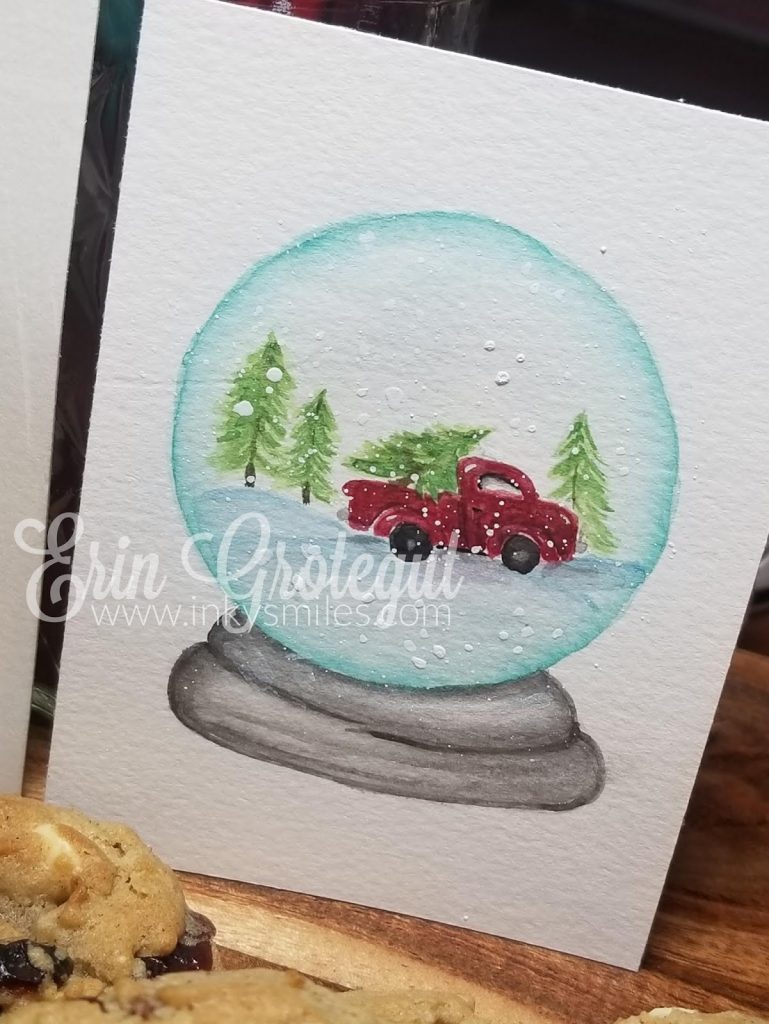 Here are a few pic of the beautiful snow we got. Miss Ellie just loves the snow. She's a Texas dog who identifies as a Polar Bear…
I hope you all had a happy and safe Halloween!
Xo, E.