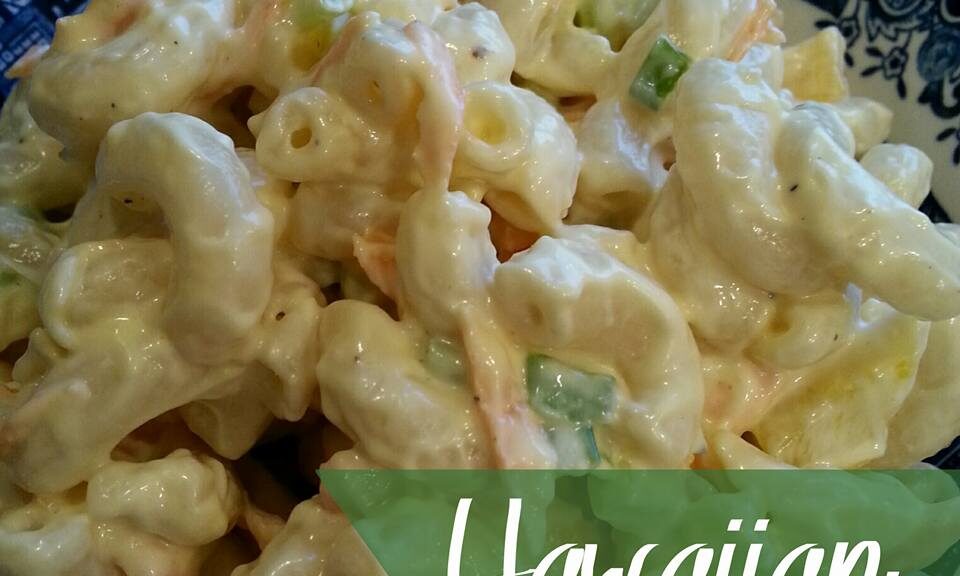 Hawaiian Macaroni Salad
Hawaiian Macaroni Salad
Hawaiian Macaroni Salad
The best macaroni salad you will ever eat!
Ingredients
1

pound

Elbow Macaroni

1/2

Cup

Apple Cider or White Vinegar

2

Cups

Milk

(separated – 1 1/2 cups & 1/2 cup)

2

Cups

Mayonnaise

(separated – 1 cup & 1 cup)

1 ½

Tablespoon

Brown Sugar

5

Green Onions, sliced

1

Lg

Carrot, shredded

(large shred)

1 ½

Celery Ribs, diced

1/2

Red Bell Pepper, diced

1 ½

Teaspoon

Black Pepper

1 ½

Teaspoon

Kosher Salt
Instructions
Boil pasta in 4 quarts of salted water for about 15 minutes until just al dente. Drain, but do not rinse, and return pasta to the pot. Stir in the vinegar and let sit 30 minutes to cool and absorb all the vinegar.

– While the pasta is boiling, chop the veggies.

While the pasta is cooling whisk together:

– 1 ½ Cups of the milk

– 1 Cup of the mayonnaise

– brown sugar

– salt & pepper

Whisk together remaining ½ cup milk and 1 cup mayo in a bowl and place in the refrigerator.

Add the milk/mayo/spices mixture to the pasta and stir until well coated. Add in veggies and chill in the fridge for 1 hour.

After 1 hour, pour the milk and mayo mixture over the pasta and stir in. Chill an additional 2 hours.
Notes
It is important that you don't overcook or rinse the pasta. The pasta should be al dente, which means it has a bit of a chewy bite still. 
When you add the vinegar to the warm pasta it absorbs into the pasta and the pasta continues to "cook" because it is warm.   The vinegar adds a tangy-ness to the dish that is deeeelish!
** Adapted from IbelieveIcanFry.com