Skipping Stones Blog Hop(e) for Haiti & Sketch Tuesday
Skipping Stones Blog Hop(e) for Haiti & Sketch Tuesday
I feel so blessed to get to be a part of this fantastic service opportunity! I am sure many of you have shed tears for those who have been affected by last month's tragedy in Haiti. Thank you to Heather for putting this together and letting us each play some small role in this! It's my hope that we can help to make a difference and bless some lives in Haiti.
Welcome to Skipping Stones Design's Blog Hop(e) for Haiti.! If you just happened upon my blog today, you'll want to go back to the beginning at Skipping Stones Design. You should have arrived at my blog from Karen Giron's blog.
As a company, we wanted to do something to give back to the people who have been so devastated by the Haitian Earthquake. So, we thought what better way than to invite some of our favorite stampers to join us in this cause. Each card you see on the blog hop today will be auctioned on E-bay with all proceeds going to the Red Cross in support of the Haitian Relief Effort (please check the Skipping Stones Design Website for the link to the auction). 100% of the proceeds of the Ebay auction and $2.00 from every stamp set purchased from February 16 – 22 will be donated to the Red Cross.
*************************************************************
Here's our lovely sketch for this week: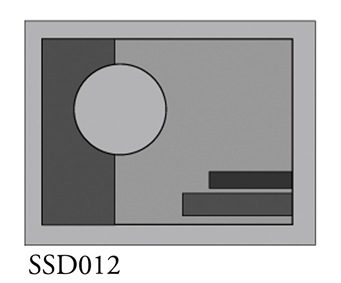 I am having a serious love affair with the Dandelion Dreams stamp set and just HAD to use it again this week. Look at all the cool ways I'm showing you to use this set! *grin*
Here's my card. It's vintage-y and lacey and distressed. I've been having a lot of fun playing with lace and layers lately. One of these days I would like to try my hand at some serious "vintage style" altering. Mmmm, mmmm, mmmm!
So for this card I used some 7 Gypsies coordinating paper from their Hudson Valley 8×8 paper pack. I found it on clearance at Archiver's last week. I love the elegant prints and patterns in this pack! I also picked up a Tea Dye distress ink from Tim Holz. Talk about distressed luuuuuurve!
The background paper started out a plain blue-green color and I inked it up with some of that delightful Tea Dye distress ink. The photo is slightly deceiving. It's more of a light brown color and is very subtle.
I don't normally do a lot to the insides of the cards other than sentiments, but I did on this one:
Anyway… I created a paper ruffle on the left side of the card and layered up some loveliness with some crocheted lace and beaded trim and topped it off with a handmade flower. I piled several pearls from Kaisercraft into the center.
The silhouette flowers are stamped in CTMH Chocolate brown ink and I layered up the sentiments and popped them out with American Crafts foam tabs.


Thank you for stopping here at my blog! I hope you enjoyed your stop! From here you will be hopping over to a very special guest blogger on this hop, the delightful and talented:
Christi Milliken of Blessings on Paper
~Inky Smiles & Happy Hopping!
P.S. – How about a prize? In addition to the fabulous eye candy, we have decided to hide a prize somewhere along the hop! There will be a few pre-release sets up for grabs hidden along the blog hop. The fun part is…we're not telling you who it is! So as you hop, make sure you leave comments on every post so you have a chance to win!!