Skipping Stones Design Sketch Tuesday: SSD10
Skipping Stones Design Sketch Tuesday: SSD10
Can you believe we're 10 weeks into Skipping Stones Sketches?  Wow, time is FLYING by and I've been having a blast with all these fantastic stamps and sketches to stretch my imagination.  So fun!
Our sketches this month come from  Belinda Chang Langer of Bleu Bella Paperie.
The last batch of goodies from Heather included this AWESOME set of stamps, Dandelion Wishes.  I LOVE, LOVE, LOVE the silhouette images, especially the floral stems.  Working for a landscaper for the past 10 years this is the ONLY way I LOVE dandelions 🙂
Here's the stamp set:

And here is our first sketch for February: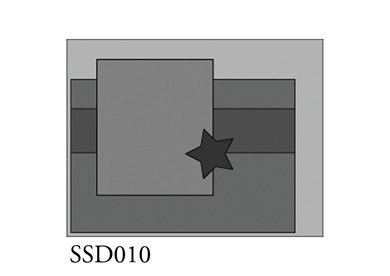 For this sketch I decided to challenge myself a little by not allowing myself to use any patterned paper but still have texture and color and depth in the card.  I wanted to also use the brayering technique that I am not very comfortable with and work on getting more comfortable with it.  
Here's what I came up with:
Disclaimer:  Please forgive the cruddy photography.  It's late at night and difficult to photograph in here.  I procrastinated all day and didn't get my card done until nearly 11 pm… ay yi yi.
This was so fun to make!  I took some white cardstock and used it as the base.  This card is 5×7".  I needed to enlarge the standard card because I created the focal pieces first and they turned out a little larger than I'd anticipated… it's all good.
I used my Score-Pal to score an offset rectangle and then cut a piece of white cardstock to fit just inside the scored/embossed lines.  Mr Cuttlebug helped add some texture when I ran that little piece of cs through with an embossing plate and adhered it just inside the embossed rectangle.   The embossing folder was not quite big enough to emboss the entire piece, so a little fanagling was in order…. *grin*  
It is difficult to see, but there is a black organdy ribbon tied around the black cardstock strip and tied in a little knot just below the popped out hummingbird.

For the focal image I brayered 4 colors of ink using reinkers and baby wipes.   There are two greens and two blues.   I love how the colors are graduated.   The images are all individually stamped in Versamark and then heat embossed with black embossing powder.   For the birdie, I brayered some blue ink onto cardstock and then cut out and mounted with Nestabilities dies.  The hummingbird is embossed and the whole image is popped up with American Crafts foam tabs.
I don't usually show insides of my cards, but I love the sentiment in this one.
The dandelion is  2nd generation stamped in grey ink and the sentiment is stamped in archival black ink. 
Tomorrow (err today when you read this) is another long day at work.  Hope you have a marvelous Tuesday!  Don't forget to check out the other DT members artwork! (Links in the right sidebar.)
~Inky Smiles!